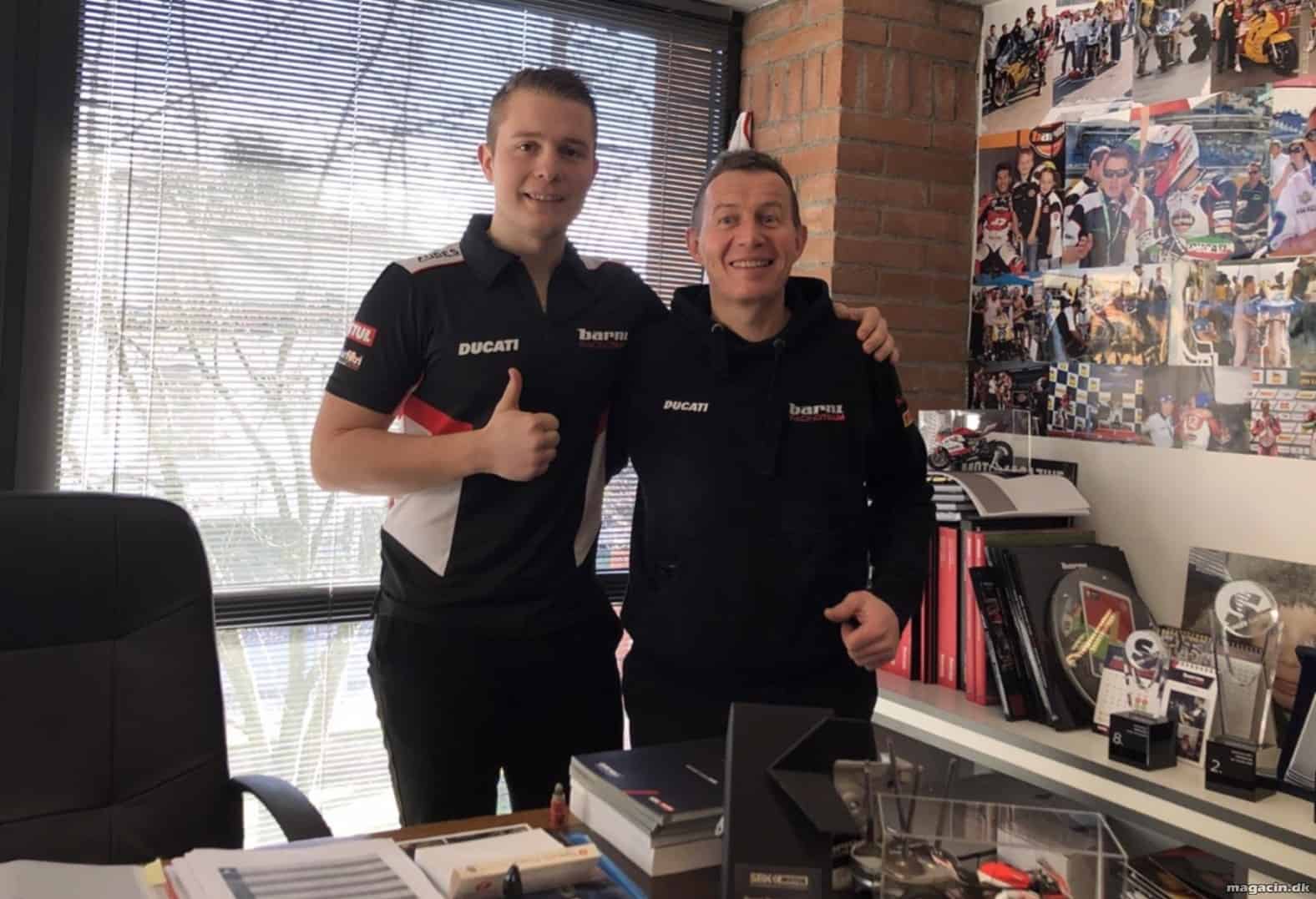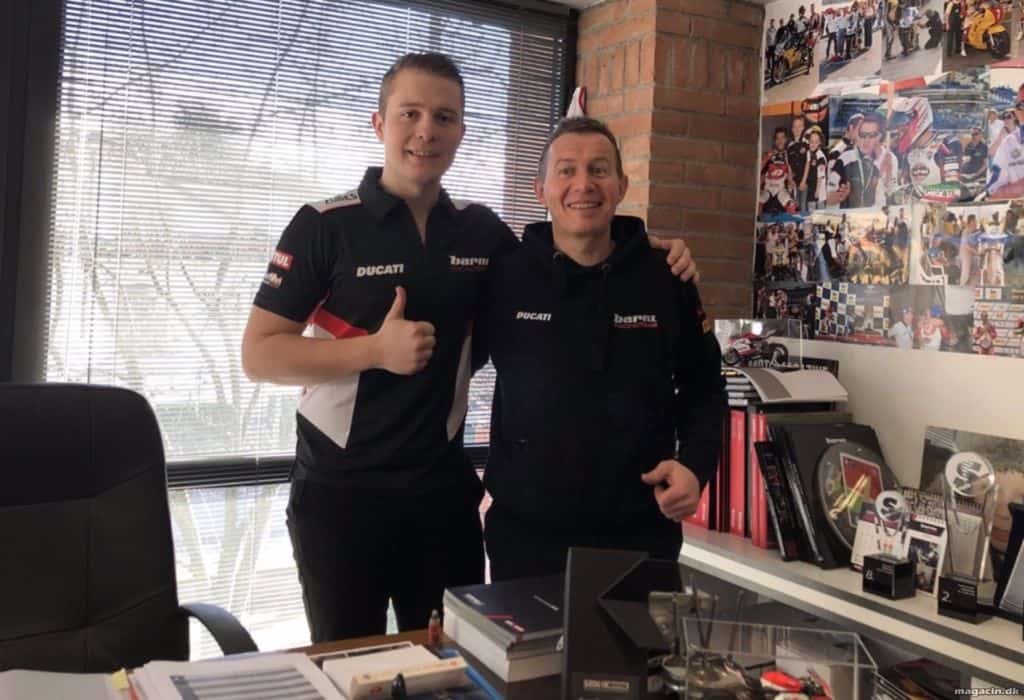 Dansk talent breder vingerne ud
Steffen F. Olesen
05/03-2019 kl. 06:56
Alex Schacht kæler for maskineriet
Forude venter en ny og spændende rejse for det danske motorsportstalent Alex Schacht og hans team. Under samarbejde med Barni Racing Team, vil Alex Schacht sammen med sit hold, indtage rampelyset i CIV (The Italian Superbike Championship).
Alex – som vi blandt andet kender fra de europæiske baner i Stocksport 1000 klassen – rykker altså rødderne op og satser på varmere himmelstrøg, under navnet Team Schaht-Racing by Barni.
Projektet vil have hvad nogle vil kalde en italiensk/dansk sjæl, forstået på den måde at Alex's Ducati Panigale V4 R fremadrettet bliver passet og plejet af kyndige hænder. Barni Racing Team holder til i Calvenzano nær Bergamo, og de vil sørge for at Alex's racer er fit for fight.
Italieneren Manuel Cappelletti får til opgave at holde styr på de italienske tropper, imens team manager Bjarne Nielsen Schacht vil stå for den danske afdeling.
Marco Barnabò, Team Principal Barni Racing Team
I am pleased to help a foreign team to compete in Italy. If Schacht Team has decided to join CIV means that the value of the championship is recognized abroad. At the same time if the Barni Racing Team was the "chosen" team to provide technical and logistical support that is to say that our way of working and our champions are appreciated even outside the national borders. We will prepare for Schacht the same Ducati Panigale V4 R that will be given to Pirro and Bernardi, we will also help their technicians to manage the bike on the track during the race weekend. This collaboration is great acknowledgment for me: when I went abroad I have always found many fans who helped me to do my job in unknown countries, so I decided to give back the same help to Schacht team.
Bjarne Nielsen Schacht, Team manager Schacht-Racing by Barni
Next season we decided to join CIV because of the high level in the serie. We believe we can learn the next steps in our dream for racing in World Superbike, hopefully with Ducati. Barni Racing Team is a very professional team and we knew they are one of the best teams in building Ducati Superbikes. It was a dream for us when we realised that Barni Racing Team decided to work with us the coming season in CIV, we're absolutely sure we gonna have the best material and support ever.
Alex Schacht, rider Schacht-Racing by Barni
We are really happy to this new team format. I used to race in the European Superstock 1000 Championship but – unfortunately – the series got closed down so we had to look for other opportunities and we saw CIV Superbike as the best option. It's a really competitive class with a high level of riders and teams.
We wanted to get in collaboration with Barni Racing Team because we wanted the best bikes on the market and the best support. Barni Racing Team speaks for itself, with many champions in STK 1000, CIV Superbike and of course WSBK.
Our goal is to be competitive every race, I have only ridden in Imola and Misano so there is a challenge with new tracks and a brand new bike! I have only ridden the V4 S version, so it will be very interesting to see what we can do, but I want to be in the top 10 in the beginning of the season and finish them in the top 5. If everything will be perfect maybe we could get lucky and get a podium.
Projektet lyder jo helt fantastisk! Nærmest som en opfyldt drengedrøm for nogle…
Herfra ønskes Alex samt team alt mulig held og lykke – vi glæder os til at følge Schacht drengene i jagten på pokaler.